Social Media Marketing Services
We are thrilled to have you here at Marketer.co, where we offer a wide range of digital marketing solutions for businesses – big and small.
Our Social Media Marketing services are pretty special. They're all about helping your brand develop a strong online presence that connects with customers in meaningful ways while also driving sales on various social media platforms.
In the world of digital marketing, things move fast, right? That's why having an effective social media strategy is so important nowadays. At Marketer.co, our experts stay up-to-date with the latest trends and insights to make sure we deliver results that matter most to you.
So if you're looking to take your business to new heights through powerful social media marketing services – look no further than Marketer.co! We promise to work closely alongside you throughout every step of the process and help position your brand as a leader in today's ever-changing digital landscape.
Why Social Media Marketing Matters
It's no secret that social media has revolutionized the way we communicate and interact with each other. Nowadays, billions of people worldwide are using various social media platforms to keep in touch with loved ones as well as their favorite businesses.
With that in mind, it's easy to see why today's brands need a solid presence on social media more than ever before – after all, this is where their target audience hangs out online! As far as connecting with customers and building brand awareness goes, you just can't beat having a strong strategy for engaging them via these channels.
So whether you're trying to get your name out there or maintain existing relationships with customers through digital means – don't forget about the power of social media! It might just be what sets you apart from competitors over time.
Digital marketing and social media are key parts of any good online marketing plan. They're different but equally important.
Think about digital marketing as the big umbrella, covering more than just social media. It's all your online efforts like SEO or search engine optimization, blog posts or content marking, emails blasts – even ads that pop up when you click on a website link! These tools help get your brand out there by attracting clicks and site traffic to hopefully turn into sales.
On the other hand,, Social media marketing is a branch of digital marketing. It uses platforms like Facebook, Twitter and Instagram to engage with the audience and boost brand awareness. In essence, it's all about creating content for clients to share, interacting with followers, and running ads on social sites.
Building an online community that remains steadfastly loyal is one key goal here – as well as establishing two-way communication between customers and brands.
A noteworthy difference lies in how much both methods interact or connect directly with users. Social media puts great weight into building communities while encouraging ongoing conversations among its members – this doesn't mean though that other forms of digital marketing don't communicate with their audiences; they do but perhaps not quite so personally nor frequently.
Digital marketing tends to encompass a broader range of channels- websites, blogs, email campaigns, and online stores to name just a few! Social media marketing? mainly revolves around specific social networks. The best one for your company depends on what you're trying to achieve and who you want to connect with.
A blend often works well though; mix up your digital strategies by throwing some social in there too. This lets you tap into its selling points while still using other useful online tools. You end up creating this nice little package that strengthens your social media presence across the internet.
Digital Marketing vs. Social Media Marketing
Benefits of Social Media Marketing
If you're still wondering what the benefits of Social Media Marketing are, let me break it down for you – there's actually a ton!
Increased Brand Awareness
Boosting brand visibility is a major advantage of social media marketing. With almost everyone, from youngsters to grannies glued to their screens, it's the perfect medium for spreading your business message far and wide. As an experienced social media marketing agency, we at Marketer.co ensure that your brand reaches its desired audience on various online platforms.
By keeping you consistently visible on these social media channels, we make sure that when people need services or products like yours – they instantly think about you! Isn't this exciting? All this buzz can also increase engagement with prospective customers which could steadily ramp up sales in due course. So why not explore promoting yourself through our excellent Social Media Marketing Services today?
At the heart of social media success is compelling content. It's what draws customers in and keeps them engaged. High-quality posts, videos, or images are essential parts of our Social Media marketing strategies designed just for you.
Our goal? Connect your business with its target audience online, using a language that feels authentic to users. When people connect deeply with your content, they're more likely to interact – share it around, respond, or even reach out directly for more info!
So whether you're aiming at amplifying brand awareness or boosting sales through digital channels – effective engagement spells improved results overall! Trust us as experts in crafting an exemplary social media marketing strategies. Leave managing multiple platforms' intricacies to our capable hands as part of proficient social media management.
Harness the power of social media to get tangible results with Marketer.co's Social Media Marketing service! Our focus is on creating tailored campaigns that target your desired audience on various social media platforms.
Our strategies have one key goal: To drive user actions. Be it boosting sales or amplifying lead generation, these unique tactics guide users back towards your business' website or landing page effectively.
Embedding a robust "social media marketing strategy" and proficient "social media management," we concentrate not just on making an impact but also ensuring that this choice resonates perfectly with what you seek for your business!
Ready to take advantage of our expertise? Let us help create digital crusades which mirror your ambitions while providing professional insights throughout the journey. Don't wait – tap into real outcomes from effective use of different social media channels today!
Improved Customer Relationships
At Marketer.co, we're all about establishing deep connections with your audience – social media marketing is the ideal way to do this. Our services will help craft unique campaigns that build and nurture trust between you and those who matter most to your business.
We envision representing your brand not just as a fantastic provider of products or services but also as an ally—one who genuinely values customer needs. Trust us when we say such sincerity turns customers into returning fans because they feel appreciated by you.
So what are you waiting for? Tap into our expertise in social media strategy today! Let's improve relationship-building for your brand through effective management on popular social media networks using top-tier strategies from our array of Social Media Services.
Mastering Social Media Marketing

In today's digital age, leveraging the power of social media marketing is essential for businesses aiming to thrive. We delves into strategies to help you establish your business as a topical authority and industry leader in the dynamic realm of social media.
1. Crafting a Strong Social Media Strategy

If you want to shine in the world of social media marketing, there's no way around it – you need a solid plan. Start by pinpointing your goals. Are they about enhancing brand visibility or attracting more eyeballs to your website? Or maybe boosting product sales is what matters most.
Nailing down who exactly makes up your target audience comes next; know them like the back of your hand! Understanding their likes and dislikes along with where they hang out online can guide all future moves.
Remember that keeping "social media marketing" at the forefront will always steer focus towards essential targets and measures. This not only keeps things running smoothly but also assures we're continuously powering toward achieving those sought-after outcomes!
Consider reviewing competitors' strategies as well – learning from other's successes (and mistakes) is invaluable for setting benchmarks and anticipating potential challenges while carving our unique digital path.
2. Content is King

In the world of social media marketing, we often say "Content is King". Why? Because top-notch content serves as the backbone for any winning strategy on these platforms. The secret sauce? Consistently dishing out valuable material that resonates with your viewers' needs and matches up perfectly with what your business seeks to achieve.
Don't forget about search engines in this game! Tossing "social media" into your mix of keywords can be a real crowd-puller. This strategic move makes it easy both for Google's algorithms and potential users hunting around online to find you – bringing more eyes onto the stuff that matters most: Your brand!
Remember though, try keeping sentences short (it's non-negotiable) while doing so – our brains tend to process smaller blocks of information better.
3. Leverage Visual and Interactive Content

Engaging your viewers is key, and what better way than through eye-catching visuals and interactive content? Think videos or infographics; even live streams work wonders. These methods are top-notch in the social media marketing game. Spruce up your social media marketing with visually pleasing posts that invite interaction for surefire standout results amidst digital clutter.
4.
Engage and Interact with Your Audience
To build a formidable reputation in social media marketing, you need to interact genuinely with your followers. Make it a point to reply quickly, answer inquiries and acknowledge any messages received promptly.
Show that their opinions matter by consistently engaging them authentically. This practice will not only boost your credibility but also establish you as an authority figure within the sphere of social media marketing.
Moreover, don't forget about creating intriguing content! Understand what resonates with your audience and provide value through informative posts or captivating stories. Regularly reviewing customer feedback can offer invaluable insight into what they want more (or less) from you – use these insights wisely!
Lastly, consider collaborating with influencers who align well with your brand image; this move could expose new audiences to your products/services while reinforcing trust amongst existing followers.
5.Stay Current with Trends and Updates
Social media is always evolving. It's crucial to stay up-to-date with the newest shifts and changes in this landscape. By consistently sharing your thoughts on these happenings, you can help shape your business into a go-to source for social media marketing know-how.
This reveals that you're staying ahead of industry advancements. Doing so makes anyone engaging with your content feel like they are accessing high-quality insights right from the front lines of change.
For better understanding, immerse yourself fully by following trends closely, and participating actively whenever possible! This proactive involvement not only ensures credible knowledge but also lends authenticity to what one offers as advice or insight on such social media platforms.
Seizing upon new opportunities presented through updates or innovations early on could earn extra brownie points among peers too! So keep exploring; after all, it's an ever-expanding digital universe out there!
Our Social Media Marketing Service
If you're interested in taking your social media marketing efforts up a notch or two – Marketer.co has got your back.

We offer the following:
Our mission is to help you create a powerful online presence right from scratch. We've got experts who'll team up with you, tailoring an in-depth social media marketing strategy that syncs perfectly with your growth goals.
This isn't just standard procedure – it's highly personalized! Our strategies are crafted considering factors such as the demographics of your target audience and competitor content trends. With thorough research, we pinpoint prime social media advertising and tactics for the swift achievement of desired results!
If joining hands with skilled pros focused on making YOUR brand more vibrant via social media sounds good – delay no further! Opt for Marketer.co today; let us craft something amazing together through our expertise in social media management and social media advertising.
Content Creation and Management
Looking to make a splash on social media with stellar content? That's where we can lend a hand at Marketer. co!
Our creative minds know just how to brew up posts that hook your audience's interest. Each idea, video, or catchy caption is designed keeping the user in mind – an essential part of any successful social media marketing strategy.
Hand over your worries about creativity and relevance – they're our problem now. We promise tailored services for you: fresh, fitting, and echoing YOUR brand voice strongly across social media platforms like Twitter, Instagram, or Facebook.
Ready to offload this whole task of social media management? Let us take control! Partnering today means gaining more time for yourself while boosting visibility amidst digital chaos. Trust us; it ends up being a win-win!
Through smart planning around keywords such as 'social media advertising', we'll ensure maximum outreach — setting you ahead competition-wise.
Let's redefine what it means to be a top-tier social media marketing agency together!
Social media is more than just fun; it's a powerful advertising tool! At Marketer.co, we leverage this power through targeted campaigns that really perform.
Wondering how? Our Social Media services ensure your message lands right in front of the perfect audience at exactly the moment they're most likely to engage. Whether on Twitter or Facebook, our team runs everything – target adjustments and ad split-testing included – all aimed toward maximizing your ROI.
What makes us stand out as a social media marketing agency though isn't simply strategy implementation but also diligent monitoring for optimal performance round-the-clock. We won't rest till YOUR ads are performing their best!
But wait there's more: you get regular updates with transparent data insights from beginning to end thus ensuring smooth social media management under us.
So why not harness the potential of social media advertising today by collaborating with experts at Marketer. co? We're eager to show you what an effective social media marketing strategy can achieve!
Performance Reporting and Analysis
Ever wondered what makes digital marketing so appealing? It's the fact that everything is quantifiable! Here at Marketer.co, we believe in transparency. That's why you get in-depth reports on your social media campaigns showing exactly how well they're doing – no guesswork needed!
Our team keeps a close eye on vital statistics such as engagement and conversion rates. We use real-time data to continuously tweak strategies for optimal results down the line.
Leveraging this wealth of information along with our expertise means clients can see firsthand how their investments grow over time – aiding them make smarter choices about boosting their business objectives through effective online presence.
But rest assured, our analysis isn't just scratching the surface: we delve deep into each campaign's performance metrics aiming to hone improvements across areas like click generation or sales conversions – all tailored towards building an ROI-focused future plan aligned precisely with your unique business goals.
So if you're looking for start-to-finish clarity backed by superb reporting services within digital marketing sphere including maintaining powerful social media presence?, look no further than Marketer.co- here exclusively for catering all these needs right away!
Higher 'touch' social media management service with primary differentiation organic and/or paid ads as part of service.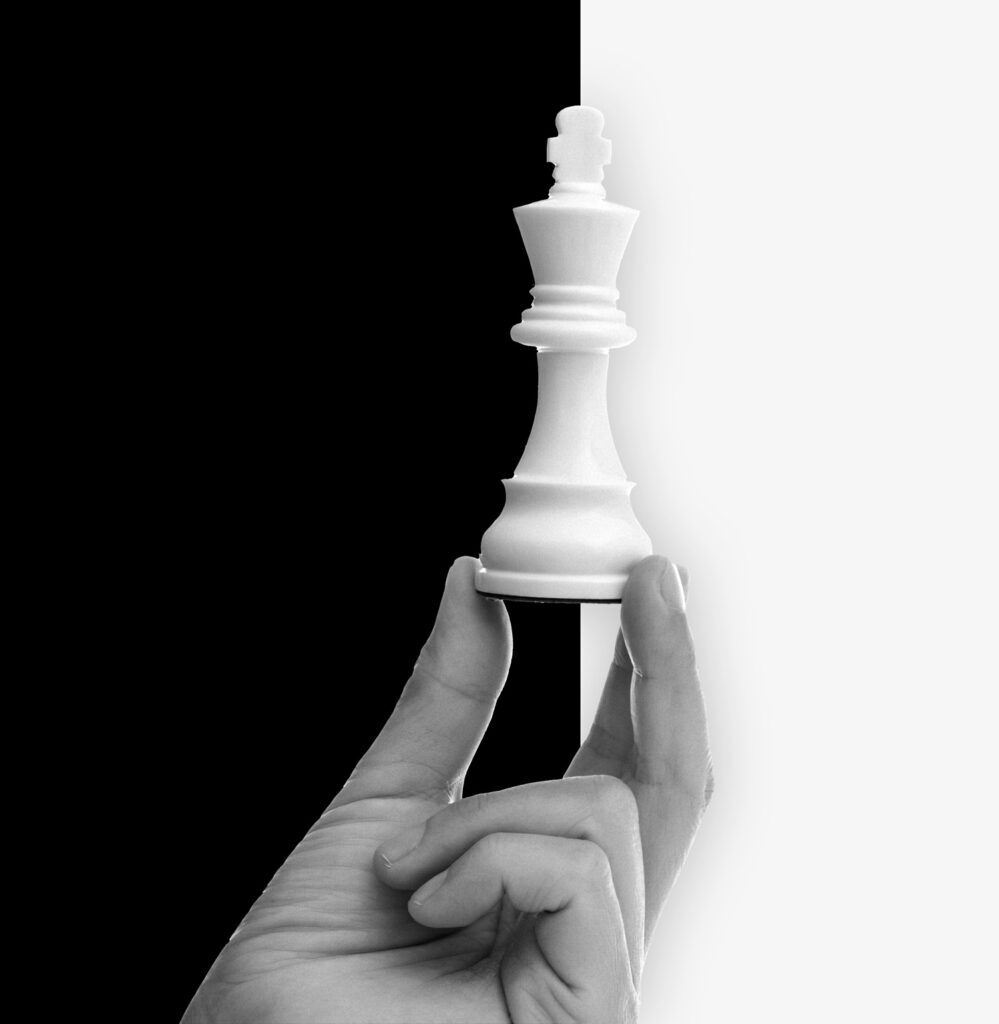 Get Started With Marketer.co's Social Media Marketing Services
Do you know what's a smart way to grow your business online? By making the most out of social media. But where do you even start?
Don't worry – Marketer.co has got your covered with our Social Media Marketing service! We're all about helping businesses like yours build their brand through effective engagement on these digital channels.
Our team of experts is here to help guide you every step of the way from strategy creation down towards ad campaigns optimization for maximum ROI. And with an approach that's tailored specifically around YOUR unique needs, we'll work tirelessly until they're met so you can rest easy knowing everything is going as planned!
So don't hesitate any longer – let us show YOU how powerful social media marketing can be and take action today by partnering up together right away via one-of-a-kind services brought directly to your doorstep courtesy of Marketer.co.
Complete the form below to get in touch!
Our Clients Toot Our Horn


These are the ONLY marketing experts I trust. They are so knowledgeable in their craft and have helped my business and dozens of our clients rise in the rankings. Their team seems to always be researching new developments in the industry and are extremely transparent in their practices. Such an incredible company.
Taylor Rohwedder
TaylorRohwedder.com
We have been using Marketer.co for nearly two years now and couldn't be more satisfied with the quality work they produce. Their marketing services have driven quality leads for our business and new clients. We will continue to use their services and recommend them to local businesses like ours.
VentureX
I have worked with several marketing companies in the past and I can unequivocally state that Marketer.co is by far the best. While many other firms do not do (or are not capable of doing) what they promise, Marketer.co does. They also stick with you - other agencies put you on a "set you and forget you" path, but not these guys. They provide frequent updates and feedback to make sure they are doing the best they can for you. I have used them for paid advertising and link building and have been very satisfied with both. I highly recommend them.
Mark Hartman
Chief Brand Officer
When we had the opportunity to engage Marketer.co on several of our client projects, I knew they were the only call I'd make. Their team includes some of the most responsive professionals with whom I have EVER worked! They are available, concise and laser focused on client needs. We have had so much fun working together and project management is a breeze with the team. Occasionally, I have the opportunity to pitch with them as well, and it's incredibly empowering! They always have my back, and together, we leave no room for "No." Marketer.co are your winning teammates, no doubt!
Melissa Rogozinski
RPG Strategies, LLC
Marketer.co is a phenomenal company that cares about its clients. I have worked with them on multiple projects, and to say I am satisfied with their work would be an understatement. Marketer.co is a marketing firm that truly understands SEO & PPC and the other facets of marketing. They have helped me optimize my website, receive a higher score on Google, and taught me different ways to target my demographic. I highly recommend them for small businesses and corporations.
Sophia Paul
Freedom Mortgage
Been working with Marketer.co for the past couple years and we are thrilled with the output and turnaround. We gained TRUE competitive advantage in the industry. Communication has been excellent. World class at what they do!
Michael Ferrari
Crown Media Tech