In the wake of recent Google updates, there have been varying opinions on how you can try to recover if your site was hit.
One thing has stayed solid — something we've been saying for a very long time: Using social media is vital to your site's success. Social signals are a very strong factor that Google takes into consideration for ranking a site.
In the past, links pointing to your site were one of the main things that would tell Google your website was important and should rank higher. But SEO seems to have been turned on its head with the release of Google's animal farm – pandas, penguins, and such.
Sites that had enjoyed top rankings before were now getting hammered down so far in the search results that no one would ever find them. Some of these sites had spent a lot of time (not to mention money) on backlinks. It made sense. That's what had worked forever.
But times have changed and undoubtedly will continue to do so. The one thing that has remained constant is that your site should continually get mentioned in social media by other users. The SEO world calls this "social signals," and social signals may become even more important as time goes on.
Say No to "Buying Social Signals"
So you may think: "Well, that's easy enough. I have seen lots of places where I can buy thousands of Facebook Likes and retweets!" Whoa, slow down. Yes, there are plenty of places where you can buy mass Facebook Likes, retweets, repins, etc., … but you should steer clear of this kind of thing.
Sometimes these services will deliver what they promise; but a few weeks later, the accounts they used to do it with are gone. They mass-produce accounts and create nothing but spam links for their clients. This often results in those accounts being banned. Even if those clients take the trouble to enact measures necessary to avoid getting banned, it isn't worth it.
You want to get likes, retweets, and such from real users with a real interest in your product or service. It's even better if they themselves are viewed as some sort of authority in your industry and have their own collection of followers.
The mass services might have accounts with thousands of followers, but do you think those followers are real? Do you think they ever pay attention to the spam they're sending out on an hourly basis? No.
Say Yes to Getting Involved
So to get the most out of social media, you should be dedicating time each day to reach
1) others in your industry, and
2) your target audience
That doesn't mean you have to spend three hours every day on social. Often, setting aside 30 minutes or an hour will be just fine.
The trick is to stick to it. Share your content (we know you're creating awesome, helpful content that others will WANT to share, right?), but share other content and relevant news as well. Ask questions, answer questions. The nitty gritty on the "how" would be an entire post in itself, but that should get you started.
If you truly cannot find the time to this, assign someone in your company to do it. Just make sure they get a little training for it. You can also hire it out to a professional. Just like traditional SEO isn't a one-time thing, social media plans should also be long-term for the best results.
The Best Social Media Sites to Use?
I'm sure you know about Facebook. You know about Twitter. You probably know about Google+. But the world of social media certainly doesn't end there, and the type of business or site you run plays a big role in determining which social media sites are the best for you to use.
If you have something that would appeal to women, then one of the hottest sites you should look into is Pinterest. In October of 2011 the site had about three million visitors per month. In just one year that number has skyrocketed. It now receives an average of 25 million visitors (according to Compete.com).
When it took off, users were mostly made up of women in their 20s and 30s. Although men have joined in, it's still mostly women. Half of them have kids. Check out this infographic from SearchEngineJournal:

Susan, the owner of SueBdo, owns a seasonal boutique that sells accessories, jewelry, signs, and babywear. She says she has racked up more sales in a single month after she started using Pinterest than she did in an entire year. She describes her products as preppy, timeless, and classic. After having a look at her site, I can see why she does exceptionally well on Pinterest. SueBdo and Pinterest are a perfect fit!
But the possibilities are wide open here. Photographer? Showcase some of your best work and categorize it into boards for the different types of photography you do: weddings, high school portraits, babies, etc.
You own a restaurant? Pinterest users love all things food. Take some great shots (or get a food photographer) and get to posting. Blogger? Here are a few ways you too can use Pinterest.
Conclusion
There's a lot of speculation about just how Google uses social signals for your site, but everyone agrees that they DO use it. In the midst of such drastic changes in SEO, this is one of the best and safest ways to protect your business.
But don't try to game it and take shortcuts. Not only will a well-planned social media strategy help you rank better, but it is also a valuable source of targeted traffic to your site.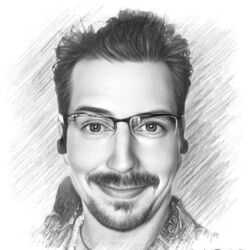 Latest posts by Timothy Carter
(see all)